Written by Justin, on March 1, 2008
Two of our Webkinz forum users, momma501 and yummee2, have provided pictures of their activation of the new Zingoz in Webkinz World! The code for the Zingoz must be entered into the Code Shop and activates an exclusive game: Wacky Zingoz Extreme! Also of note, if you activate a second Zingoz, the code shop awards you 1500 Kinz Cash.

The new game is very similar to the regular Wacky Zingoz game that we have all played many times, except you now have a choice of 3 different clubs and can hit the Zingoz twice!!
Thanks to momma501 and yummee2 for the following pictures, with the instructions and the activation process. The game itself looks just like the Wacky Zingoz game that we have all played, with different clubs and the "floating" behavior of the Zingoz when you use the different clubs.
Here is the dialog when you enter the code: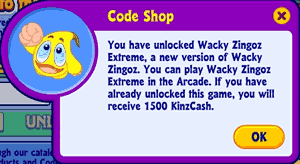 This is the intro screen and the instructions, describing what each club does: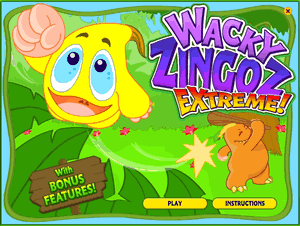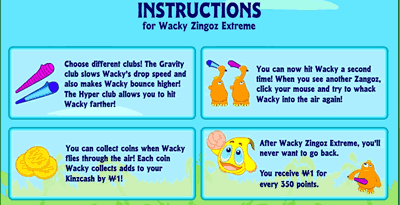 Finally, here is a picture of the club selection and play screen!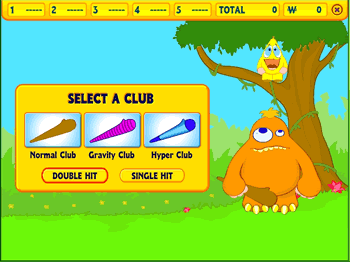 THIS ARTICLE WAS TAKEN FROM WEBKINZ INSIDER

_________________
"Darkness cannot drive out darkness; only light can do that. Hate cannot drive out hate; only love can do that."
~Dr. Martin Luther King, Jr.

---
---
Anything written in red is the writing of the Administrator.