Written by wendy, on March 23, 2008
Yesterday one of our forum members,
piggy3339
, was the first to report activating the new Lil Kinz Mouse! She named her newest pet Lea. The pet specific item is the Swiss Cheese Table, and the pet specific food is the Cheesy Cheese Cake! Here is a photo of Lea with her new table and a feather chair.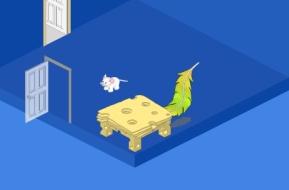 THIS ARTICLE WAS TAKEN FROM WEBKINZ INSIDER

_________________
"Darkness cannot drive out darkness; only light can do that. Hate cannot drive out hate; only love can do that."
~Dr. Martin Luther King, Jr.

---
---
Anything written in red is the writing of the Administrator.