Written by wendy, on March 21, 2008
The long awaiting Springfest celebration is now underway in Webkinz World! Decorated eggs have been spotted floating around. Thanks to richgirl5356 for providing the following photograph of an egg floating across her pool table.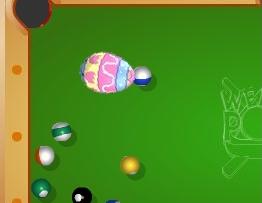 If you spot an egg, be sure to click on it! You will be rewarded with some delicious Chocolate Eggs as shown below!

THIS ARTICLE WAS TAKEN FROM WEBKINZ INSIDER

_________________
"Darkness cannot drive out darkness; only light can do that. Hate cannot drive out hate; only love can do that."
~Dr. Martin Luther King, Jr.

---
---
Anything written in red is the writing of the Administrator.